More than corporate responsibility
Sustainability and corporate responsibility are a part of our everyday business operations at Leijona. We are committed to the UN Sustainable Development Goals, and we believe that to maintain our strong position, we must raise our commitment to the next level, integrating all relevant aspects from human rights to product performance into our business. This helps us build trust with all our stakeholders, from customers to employees and our partners.
Responsibility penetrates our entire production chain and operational sector. LEIJONA clothes employees in nearly all industrial fields, in many various assignments and conditions, while always paying attention to the work's safety and the functionality, comfort and appearance of the outfits. The starting point for our work is the needs of our customers, not just regulations or safety standards. Our brand achieves positive long-term changes in the communities in which it operates by finding efficiencies in the supply chain, supporting the successful operations of the supplier partners and customers, and contributing to worthwhile community organisations through volunteering and multiple types of support.

We are engaged in the Fristads Kansas Group Corporate Social Responsibility program. The United Nations Global Compact is the world's largest corporate sustainability initiative.
As a participant of the United Nations Global Compact's, we are committed to its guiding 10 principles for Corporate Responsibility on Human Rights, Labour, Environment and Anti-Corruption. We take respect for human rights, and compliance with international and local labour laws, very seriously. To ensure that we uphold high standards, within our Code of Conduct, labour standards are based on those of the International Labour Organisation (ILO) and the Universal Declaration of Human Rights, in relation to forced labour, child labour, freedom of association, compensation, working hours, occupational health and safety, and a legally binding employment relationship.This is not just lip service – Fristads Finland Oy is part of the Fair Wear Foundation (FWF) Organisation. FWF conducts regular surveillance audits for all the plants where the Fristads Finland Oy's products are produced. For us it is important that our products are not only high quality but also safe to use, and do not contain any substances that are harmful to users or the environment.Each supplier of Fristads Finland products or material must sign a document stating the company's intent to comply with the REACH legislation. This legislation restricts the quality and quantity of chemicals used in textile and leather industry. The European Chemicals Agency, ECHA will update the list of chemicals of very high concern constantly.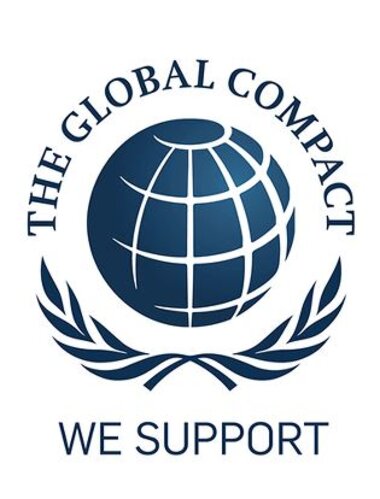 CODE OF CONDUCT Code of conduct for suppliers and subcontractors Work standards:
Work is voluntary
No workforce discrimination
The use of child labour is prohibited
Freedom of association and right to collective agreements
Adequate salary or wages
Overlong working days are prohibited
Decent working conditions
Legally binding employment
Fire safety
FWF – COLLABORATION Fair Wear Foundation (FWF) is an organisation founded by several stakeholders in the Netherlands, which supports and promotes good working environment within the textile industry.
FWF verifies Corporate Social Responsibility goals, planning and implementation
Audits of Fristads Finland suppliers
Audit of the management system The results of FWF audits are published on the FWF website
Support offered by FWF: Information about local legislation, labour standards, and culture Stakeholder forum
CHEMICALS IN PRODUCTS REACH Registration, Evaluation, Authorisation and Restriction of Chemicals.
All our brands meet the European Commission's REACH regulations concerning chemicals in products imported into EU territory. All suppliers must comply with the restrictions defined in our Restricted Substances List, RSL. The list is constantly updated to comply with the newest revisions according to the REACH directive ÖKO-TEX – All textiles and leather products and accessories meet the requirements of the specified Öko-Tex Standard 100.